Cockpit Country is a rugged, inaccessible area of inland Jamaica. These very characteristics have given it special importance such that it has been suggested to merit World Heritage Site listing.

it is the type locality for cockpit karst, a special landscape where abiotic conditions, such as soils, slopes, temperature, humidity and rainfall, have shaped how wildlife and humans adapted to survive.
It is an island-within-an-island of specially-adapted biodiversity found nowhere else in the world and is a last refuge for some species driven from the rest of Jamaica by humans.
It is a historic site where a population of Maroons was able to force the British into signing a peace treaty in 1738.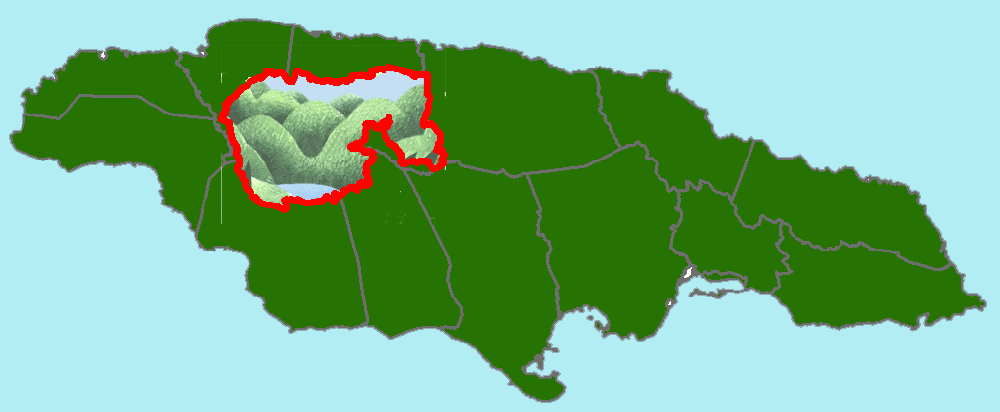 The Boundary of Cockpit Country is still being discussed, but in this website, we use the Cockpit Country boundary defined by Cockpit Country Stakeholders Group,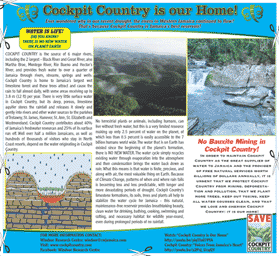 of which we are part.
The boundary is defined by a) the extent of cockpit karst and b) the area where the Maroons and British fought the First and Second Maroon Wars.
Cockpit Country is the source of six major rivers and is a critical water resource for the whole of western Jamaica