QUICKSTEP
Quickstep - a name full of meaning and history- is in Trelawny, Jamaica.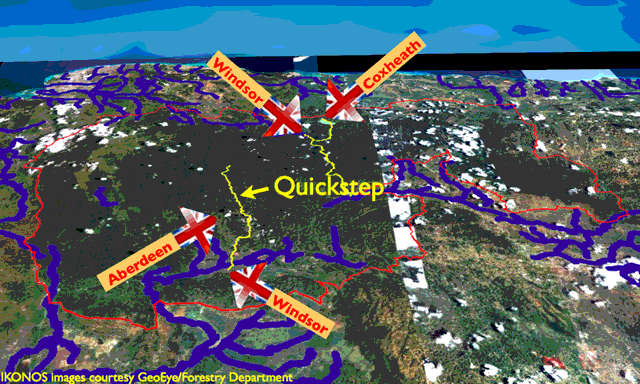 Quickstep has been the location of many researchers because it is at the end of a long road which penetrates deep into the Cockpit Country. In this way it is very similar to Windsor and the two locations are complementary, one being on the lower, north side and the other being at the higher elevation on the south side of the Cockpit Country. Menocal Stevenson is the man to talk to, and he can also offer simple accommodation.
Of course, you can imagine the origin of the name "Quickstep" (along with "Land of Look Behind" and "Me No Sen You No Come"), all of which date from the eighteenth century when British soldiers were fighting with Maroons
We were recently (3 March 08) at a community meeting in Quickstep and made a presentation on the bats of nearby Marta Tick cave, for which ecotourism has been proposed.


We value your feedback and comments: