KETTERING
Turn left between the Post Office and the Police Station andgo into the district of Kettering (named after the birthplace of William Knibb in England). Bear left at the crossroad and follow the road past the radio transmission tower to the hilltop where, on your right, you see cut-stone gateposts marked Kettering: the original house (below left) was given to Knibb by the freed slaves in appreciation of his efforts -and the persecution he had endured-on their behalf.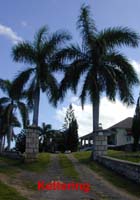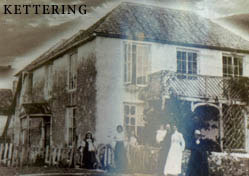 The present house is clearly of recent construction on the original site but the history is betrayed by the cut stone garage shell.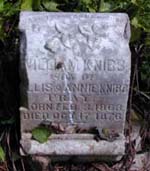 A number of graves are located in the lot to the east of the house, including that of Knibb's grandson, also called William.
It is said that Knibb elder was also buried here but that his remains were later transferred to Falmouth where they were re-interred in the William Knibb Memorial Church.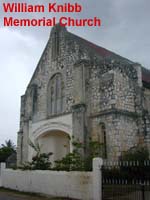 Kettering should be a National monument! We value your feedback and comments: